Premier League - What to expect after the International break?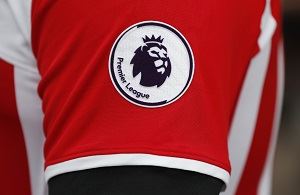 With the International break coming to an end, it's time to turn attentions back to domestic football. Things are starting to take shape in the Premier League, but the table can lie - Infogol's Analyst delves deeper to give a greater insight into what to expect in the coming weeks.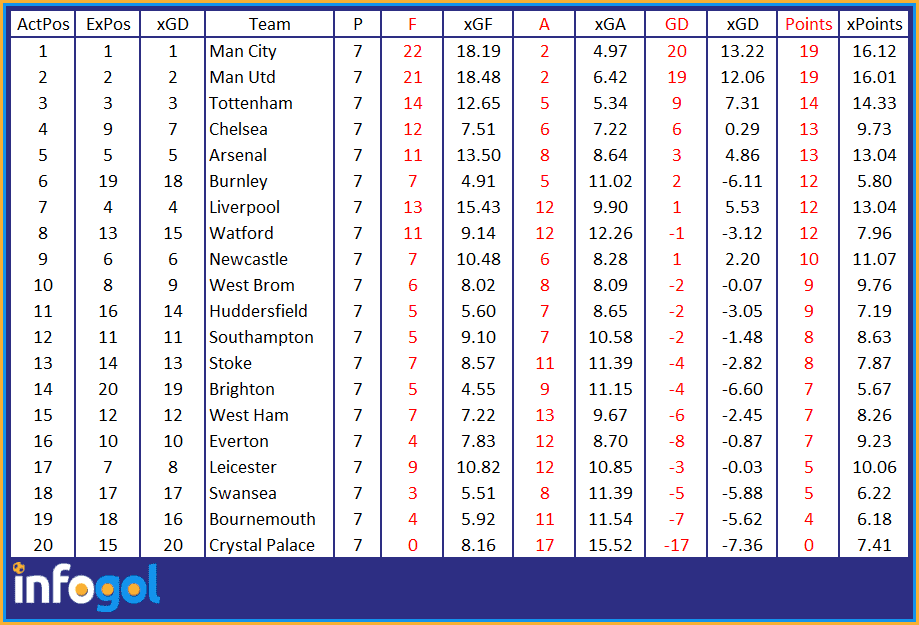 Actual vs Expected Goal (xG) table after 7 Premier League games
Crystal Palace are making headlines for all the wrong reasons so far this season after one of the worst starts in Premier League history, with no points and no goals after seven matches. They have already gone through one manager, and results haven't improved after a tough schedule, but despite all this they find themselves only five points behind 17th-placed Leicester.
This poor start to the season doesn't tell the whole story though, as they have an expected goals for (xGF) total of 8.16, meaning that on average they are generating 1.16 xGF per 90 minutes, and if this continues, they will break their duck soon. Based on individual performances so far this season, Infogol expects Crystal Palace to be 15th, not 20th. Though the Eagles have lost Christian Benteke through injury, if they continue with the same process then both goals and results will come.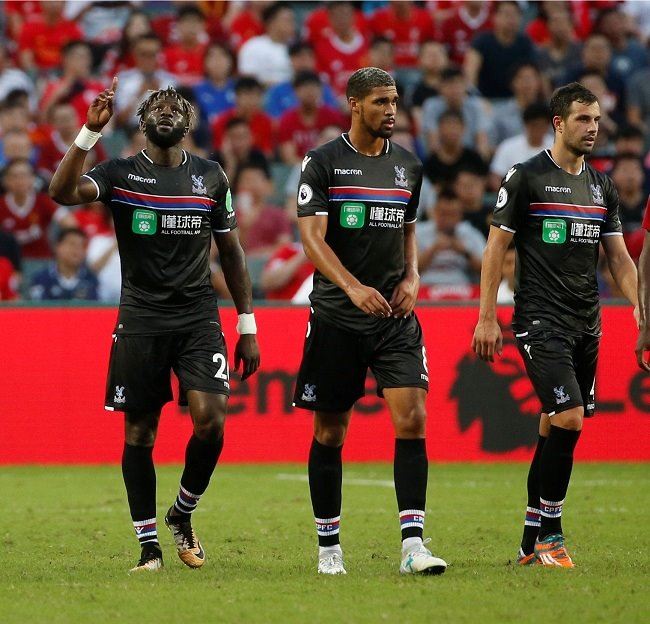 Crystal Palace's host Chelsea next, a team that has - unlike their opponents - over-performed their xG up to now. Antonio Conte's side have continued where they left off last season (where they scored 85 with an xGF of 60.9) in scoring more than expected, suggesting a period of good fortune or clinical finishing – or both.
The figures they are churning out are unsustainable, especially with Alvaro Morata and N'Golo Kante absent through injury, and unless they improve their process then they could find themselves drawing matches they were winning 1-0 last season. Though Chelsea have had the second toughest schedule (according to average xGD/90mins of opponents), their process is far from what would be expected of champions, and although it seems very unlikely with the way both teams have been playing, it wouldn't be a surprise to see Palace get something out of the game.
Everton and Leicester find themselves 16th and 17th respectively after seven games, but both should be higher based on individual performances so far this season. Everton boss Ronald Koeman has come under some severe scrutiny in recent weeks, especially after their 1-0 defeat at home to Burnley last time out.
They are still finding their feet, with a lot of new players coming in and the manager not knowing his best XI, but Everton have had the toughest schedule so far (according to average xGD/90mins of opponents). After taking this into account, their expected goal tally is actually relatively good, with an expected goal difference of -0.87 being the 10th best in the league compared to their actual goal difference of -8, indicating that they haven't been as bad as results suggest.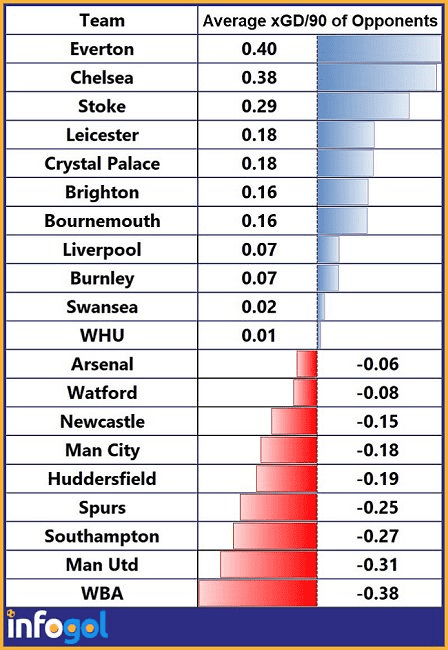 It is the same story with Leicester, who have also had a tough schedule, facing four of the top six from last season in their opening seven matches: Arsenal (a), Manchester United (a), Liverpool (h) and Chelsea (h). They lost all of those games, but weren't completely dominated in any of them, and were unlucky to come away empty handed in a couple, especially against Liverpool. Leicester's position in Infogol's expected table is 7th, as despite their tough start, their process has been consistently good. Both Everton and Leicester look good bets to get wins in gameweek 8 of the Premier League.
The two best teams in the league have undoubtedly been Manchester City and Manchester United, with both hammering whoever has been put in front of them. City's start is the more impressive as they have got Liverpool (h) and Chelsea (a) out of the way – winning both – while United have had the second easiest start (according to average xGD/90mins of opponents). Manchester United's first real test comes away at Liverpool this weekend, while City host Stoke in a game where they could ramp up another big score. Expect both Manchester clubs to continue hammering the so called 'lesser' teams when they do face them.
Make sure you check out the Analyst Verdicts for the best bets over the coming weekend.

Recent blog entries