Championship - What to expect after the International break?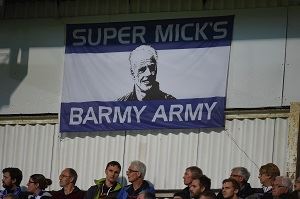 Eleven game weeks have passed in the Championship, and normal service resumes this weekend after the International break. Things are taking shape, but the table sometimes doesn't give a true reflection of how well a team has actually been performing. Infogol's Analyst will look past the table itself to assess what to expect in the coming weeks.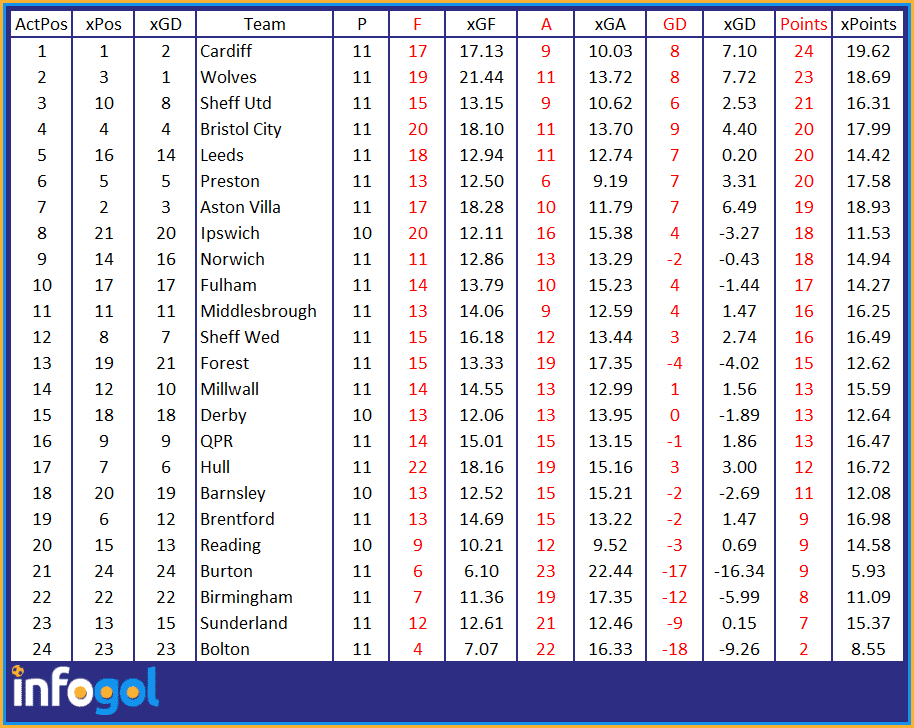 Sunderland are the eye-catchers after 11 games in the Championship, as the side only just relegated from the Premier League sit second bottom of the table. They are without a win in nine league games, losing six of those, meaning the pressure is piling on Simon Grayson. They find themselves only two points behind Burton in 21st, so aren't yet cut adrift like Bolton (24th) and there is plenty of time for them to turn things around – which is expected to happen. Sunderland's process so far this season has been ok, with their expected goal difference (xGD) the 15th best in the league, and based on each individual performance, they sit 13th in Infogol's expected table. The misfortune comes from their defence; they have conceded 21 goals in eleven matches, with an expected goals against (xGA) total of just 12.46. There is just a 1.7% chance that this would occur from the chances they have conceded, and this output is unsustainable and won't continue – don't expect them to continue to ship goals. If they maintain their current process, the results will come, maybe even as soon as this weekend.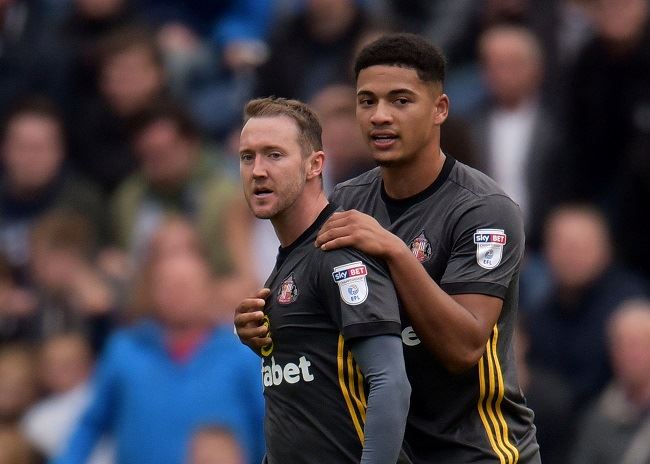 Brentford are in a similar boat to Sunderland, in the sense that they are under-performing and are in a 'false' position in the table. They currently sit 19th and have won just one of their opening 11 matches, yet Infogol has them sitting 6th in the expected table. Their process has been good, and they create chances on a regular basis, but have just been unlucky in games. They have come out on top on expected goals (xG) seven times from the 11 matches, winning one, drawing four and losing two, with the quality of chances they have conceded being very low. A prime example of this being their season opener against Sheffield United; Brentford generated 1.7 xG to United's 0.7, with just a 14% chance they would lose that game based on the chance quality. The other six games mentioned followed the same pattern, with a Brentford win the highest percentage chance of the possible outcomes. Their luck will change sooner or later, so expect Brentford to climb the table if they maintain the same process.
Ipswich Town started the season like a house on fire, winning their first four games before losing four of their next six. Despite this they still sit in the lofty position of 8th, and have a game in hand on most of their rivals. Everything looks rosy for Mick McCarthy's team, apart from the fact that they are over-performing their expected goal difference by over seven goals – suggesting their performances have not got the results they have deserved. The over-performance has stemmed in attack, as they have netted 20 times with an expected goal for (xGF) total of just 12.11, with Infogol calculating just a 2.3% chance of this happening. They have been fortunate to have accumulated points based on their performances in individual matches, but obviously we can't take points off of them based on the fact that they didn't 'deserve' them, but the expected goals (xG) metric gives us a good idea of how the results may fare in future. If they maintain the same process, expect the goals to dry up and for them to slip down the table.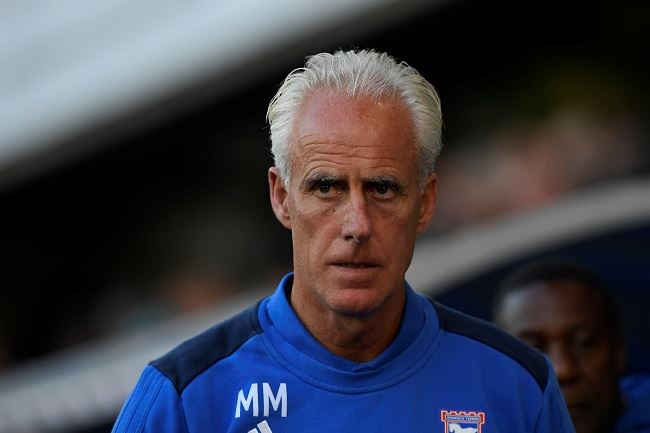 Cardiff are top the table, with Wolves in second and Bristol City in fourth, and all of these team's process has been impressive so far, so they deserve to be where they are. Neil Warnock's turnaround job at Cardiff shows no sign of slowing down, while Wolves' big spending over the summer looks to have improved what was an already impressive process (last season xGD was the fourth best in the league). Bristol City too have picked up where they left off last season, and it is no surprise to see them flying high once again. Expect these teams to continue picking up results and sticking around at the top of the table.
Make sure you check out the Analyst Verdicts for the best bets over the coming weekend.
Recent blog entries