The Chelsea Conundrum: Is Conte on his way out, and would that be the right decision?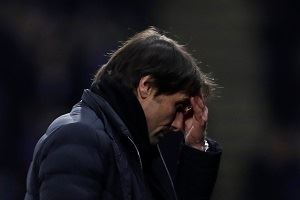 After two of the heaviest defeats under Antonio Conte's reign as Chelsea manager, the pressure is now piling on the Italian. A 3-0 home defeat to Bournemouth in midweek was humiliating enough, but to follow that up with a 4-1 loss away at Watford suggests that something really isn't right at Chelsea.
Is Conte a victim of his own success?
Having won the league with ease last season, Conte set the bar incredibly high and, though he didn't have European football to contend with, it was still an incredible feat to win the league so comfortably in his first season in England.
Though it may have appeared as though they deserved to win the league last season, they were very fortunate throughout the campaign, and over-performed by some margin. They hit the net 85 times last season, but from the chances they created, they should have scored closer to 61 (60.7 xG) – an over-performance that just wouldn't be sustainable if they didn't improve their process – and so it has proved.
Has Regression hit the blues?
Regression to the mean level of performance was always going to occur with Chelsea having over-performed so drastically last campaign. This basically means that they have reverted to a level that they should be performing at, instead of exceeding it.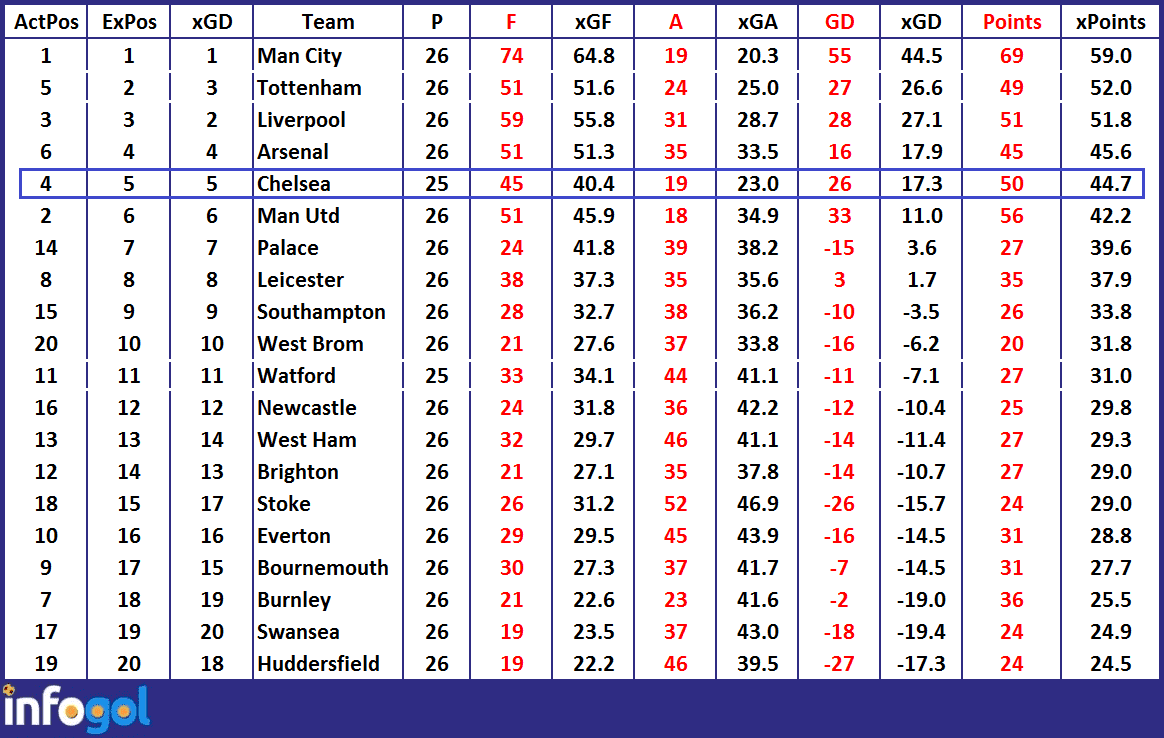 So while regression may be playing a part, Conte doesn't have the same quality at his disposal as he did in his first season.
So what next for Chelsea and Conte?
Since Antonio Conte took over as Chelsea manager, they have been only the fourth best team in the league, according to expected goals (xG) and performances in each match. They have been the worst attacking team in that time, generating just 101.8 xG, but the second best defensive side (56.9 xG conceded).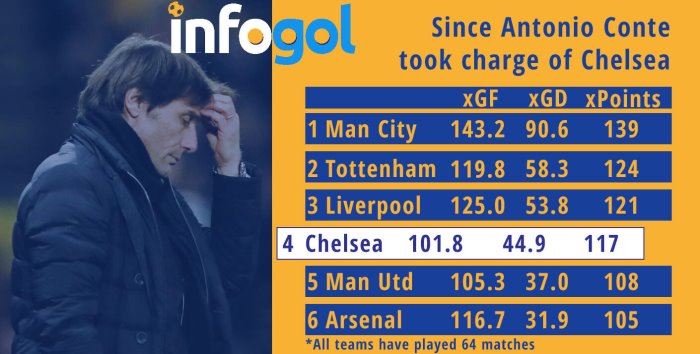 So in Conte's time in charge, they have been the fourth best team in the league, and they now sit fourth in the table – only a coincidence surely – so are now where they are expected to be over this year and a half period.
Will Chelsea's poor run of form continue? Maybe, especially with their upcoming games and the continued negativity surrounding both the club and the manager. But more importantly, if their process doesn't improve and continues at a similar level to what it has over the last year and half, then they may be on the end of some more defeats.
Conclusion
Conte looks dejected and not himself. He appears to be fed up, and is making excuses left and right. He seems to have been drained by a constant power struggle in the background at Chelsea, something which is starting to play out on the pitch with the performances of his players.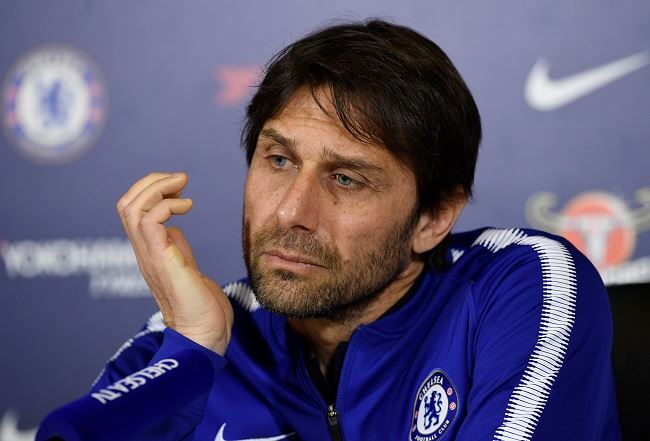 Their process needs to improve if they are to get better towards the end of the season, but whether that will happen under Conte is the big question mark.
It doesn't get any easier for the Blues, either, as their next seven matches sees them travel to Manchester twice to play both City and United, and face Barcelona twice in the Champions League. If results don't go their way in these crucial matches, Conte may find himself without a job come the end of the season – which may be the correct decision.
Recent blog entries