City romp, Burnley, Huddersfield lucky: Premier League Season Review and Ante-Post Bets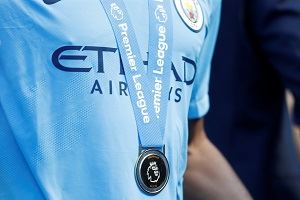 The Premier League season ended last weekend, and our Analyst has reviewed the 2017/18 season, highlighting teams that were fortunate and others that were unlucky, before providing ante-post bets for next season, all with the use of expected goals (xG).

At the Top
Manchester City ran away with 2017/18 title thanks to an extraordinary season in which they broke a host of records. They reached 100 points and won 18 straight league games to set them up for a 19-point cushion to second place
An expected goal difference (xGD) of 60.3 is astonishing, but was reminiscent of last season (2016/17) where they were also the best team based on performances. It's hard to believe that they were available at 15/8 at the start of the season, with our Analyst backing them for the title – 2017/18 PremierLeague Season preview.
Manchester United were a distant second, though based on performances, were only the sixth best team. A huge over-performance in defence being the reason for them finishing higher than they did, with David de Gea rightly taking most of, if not all, the plaudits.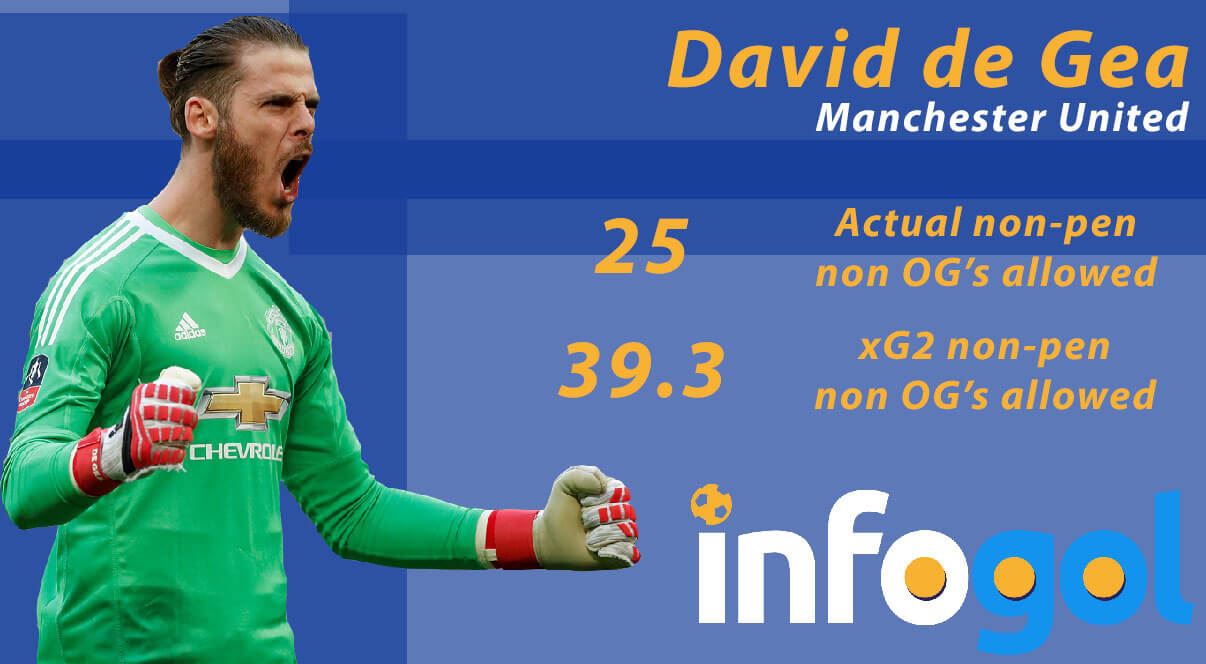 David de Gea conceded 25 non-penalty, non-OG goals this season, but according to the xG2 model (which is based on shots that require a save and uses a variety of post shot information, such as placement, power, trajectory and deflections to measure how many goals an average goalkeeper would be expected to concede from the chances faced) de Gea should have conceded closer to 39 (39.3 xG2).
Liverpool and Tottenham were both deserving of a place in the top four based on performances, with our Analyst successfully tipping Spurs for a top four finish at 4/5 at the start of the season in the preview.
Mohamed Salah broke all sorts of records on his way to winning the golden boot, becoming the first player to score 32 goals in a 38-game season. Expected to score closer to 26 goals based on the chances he has had this season, Salah has over-performed but not by much, suggesting that a similar figure is on the cards next season.
Chelsea's title defence didn't go to plan, with them finishing outside of the top four. Our Analyst was expecting this to be a difficult season for Antonio Conte's side, as mentioned in the season preview, as an over-performance in their title winning season was going to lead to some form of regression. Their underlying xG stats this term were very similar to 2016/17, they just didn't get the luck.
As for Arsenal, Arsene Wenger's final season in charge ended in disappointment and a sixth placed finish.
Best of the rest
Burnley surprised everyone by finishing seventh this season and in turn qualifying for the Europa League knockout rounds. This is unquestionably an astonishing achievement by Sean Dyche and his players, but they were very fortunate based on performances to have finished so high in the league.
Midway through the season, our Analyst advised a handicap bet, in which Burnley were given 51 points. It's fair to say that they comfortably reached the mark and did so at a huge price of 12/1.
Regression is expected to hit Burnley at some point next season, with their fortune likely to run out and results beginning to align with their performances. This, coupled with Europa League football could be too much for Burnley, who may find themselves in a relegation battle in 2018/19.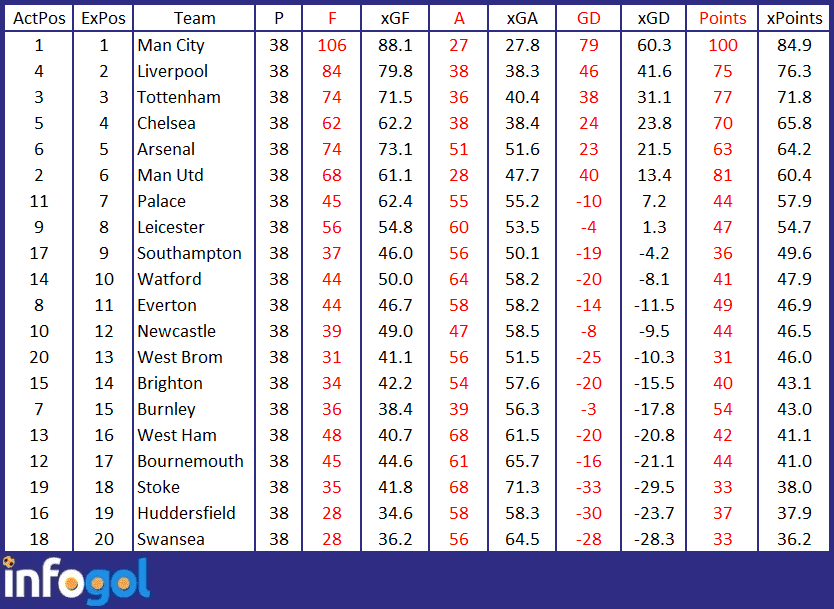 Infogol's Final Premier League Expected Goals (xG) table
Crystal Palace were the other main talking point in terms of a mid-table finish, as they came 11th despite giving everyone a seven-game head-start as they failed to register any points at the start of the season.
Our Analyst wasn't fooled, and correctly predicted an upturn in form, starting against Chelsea in their 'What to expect' article in October. They finished the season being the seventh best team in the league based on performances over the campaign, suggesting there may be more to come next season.
At the Bottom
West Brom, despite a spirited resurgence under Darren Moore, were relegated to the Championship as the bottom club. This league position was not at all reflective of the performances they displayed over the course of the season, as they were the 13th best team according to xG. If they can maintain the core group of players and a similar process, there is no reason why they can't bounce straight back up.
Stoke were deservedly relegated, mainly because they had the worst defence in the league, conceding 71.4 xG over the course of the campaign. A rebuilding job is needed at the Bet 365, with plenty of star players expected to leave in the summer.
Swansea thought they had done enough after the initial up-turn in form under Carlos Carvalhal but finishing without a win in nine games means they too would be playing Championship football next season. They were, in-fact, the worst team in the league this season based on performances, so can have no qualms about being relegated.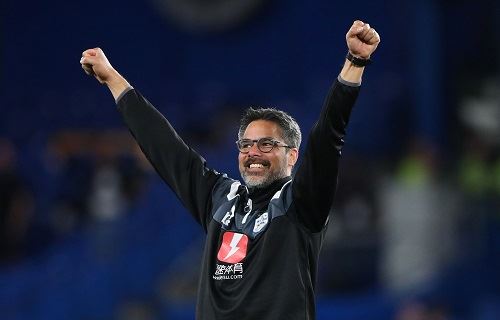 Huddersfield and Southampton can breathe a sigh of relief! It was a close call for both, with Huddersfield being very fortunate not to have made an immediate return to the second tier, being the second worst team over the course of the season according to our data.
Southampton, though, were unfortunate to be involved in the relegation scrap, under-performance in both attack and defence being the main reason they weren't a top-half club this year. A much more comfortable season can be expected for the Saints if they maintain their current process.
Ante-Post Betting Tips
Manchester United to finish outside the top four @ 11/4
Though Manchester United comfortably finished in second place according to the actual table, their performances didn't reflect this, and whilst they may splash the cash in the summer, unless they improve their process they may find it a struggle to achieve the top four, especially if regression kicks in.
Huddersfield to be relegated @ 11/8
Huddersfield defied the odds this season by surviving in the Premier League but were fortunate to do so based on performances over the season. A similar level of performance will see them struggle again and they may not be so lucky next year.
Crystal Palace top half finish @ 9/4
As explained already, Palace were very unfortunate at the start of the season, and finished close to where they were expected to, which was 7th. If they maintain this process, there is no reason why they can't finish in the top half next season.

Recent blog entries