Marco Silva: Over-ambitious, or just unlucky?
After just 24 Premier League games as Watford manager, Marco Silva has been sacked after a poor run of form. With Watford blaming 'focus and results' following an unwelcome approach by Everton in November, Infogol puts forward a different argument using expected goals data.
A lot of articles have been written since Watford parted company with Marco Silva, some claiming that the Portuguese coach fell on his own sword of ambition.
Watford themselves released the following statement; 'The catalyst for this decision is that unwarranted approach, something which the Board believes has seen a significant deterioration in both focus and results to the point where the long-term future of Watford FC has been jeopardised.'
Infogol takes a look at the numbers before and after Everton's approach for the Portuguese manager, made on November 19, less than an hour after Watford's 2-0 win over West Ham.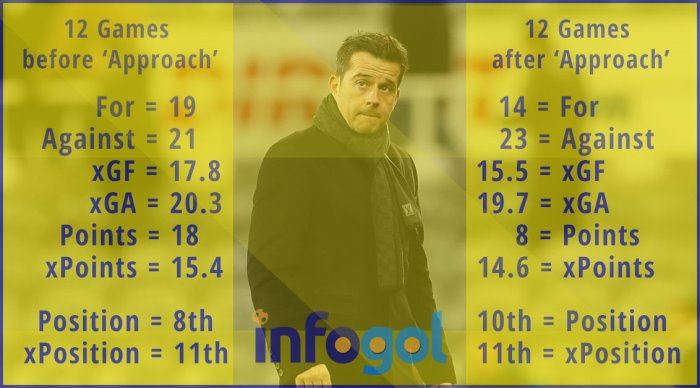 Watford's record before and after Everton's approach
As can be seen in the image above, while the actual goals for (14) and against (23) are worse in the 12 games after the approach than in the 12 before (for = 19, against = 21), the expected goals in the two periods are similar. Before the approach, Watford registered expected goal figures of 17.8 xGF and 20.3 xGA, a difference of -2.5 xG compared to an actual goal difference of -2, suggesting they performed to an expected level in terms of goals scored and conceded.
Since Everton's approach, Watford have generated 15.5 xGF and conceded 19.7 xGA, a difference of -4.2 xG. An actual goals tally of 14 for and 23 against in that time means they have a goal difference of -9, suggesting they have actually been somewhat unlucky.
Further evidence comes via expected points (xPoints) in each period.
Based on chances generated and performances in individual matches, Infogol calculate that Watford could have expected to accrue 15.4 points from the opening 12 matches, and a similar 14.6 from the following 12. The big differential comes from the actual points accumulated in these two periods: 18 points before, compared to just 8 afterwards.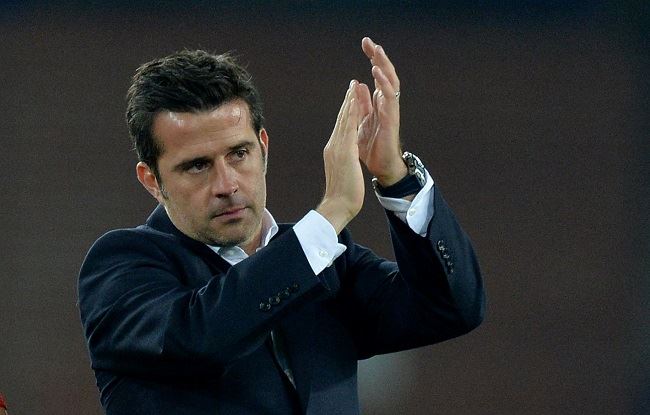 The Hornets remain in 10th position despite losing to Leicester at the weekend, a much rosier place to be than at the end of last season (17th), so Marco Silva leaves them in good shape to avoid relegation.
In fact, before the approach, Infogol had Watford in 11th position in the expected table, and they remain there after Silva's sacking – if there had been a downturn in performances this would have shown with Watford slipping down the expected table.
In conclusion, Watford's performances before and after Everton's approach were of a similar level, and they have been unlucky to not pick up more points recently. Watford have jumped the gun with this sacking, but from what Marco Silva has shown at Hull and now Watford, he is sure to be back once again, with – crucially - his reputation still intact.
Recent blog entries