England's World Cup striking options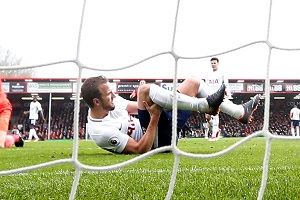 Gareth Southgate named his 27-man squad for upcoming friendlies against Italy and the Netherlands last week, and with Harry Kane out injured, everyone was interested to see who would make the cut.
In Kane's absence, Southgate opted for Marcus Rashford, Jamie Vardy and Danny Welbeck. Between them, these three strikers have scored fewer Premier League goals this season than Harry Kane, showing just how big of a void there is to fill while England's talisman is side-lined.

Striking problem
Barring the four aforementioned strikers, the majority of English strikers playing in the Premier League currently ply their trade in the bottom half of the table, and with how tight the bottom of the league has been this season, they are fighting relegation.
Players with plenty of caps, Daniel Sturridge and Andy Carroll, can't stay fit, while young players Dominic Calvert-Lewin, Dominic Solanke and Tammy Abraham aren't playing regular football. The latter two made their international debuts last year and both impressed, but Southgate did make the point that he would only pick players 'in form'.
Which makes the selection of Danny Welbeck an interesting one.
Welbeck has only recently returned from injury, and the majority of the minutes he has got have been in the Europa League. Even prior to his injury he wasn't getting game time, and his process hasn't been great – he averages 0.32 xG/90 in the league this season, with the majority of the players that have already been mentioned faring better than the Arsenal man, as the image below shows.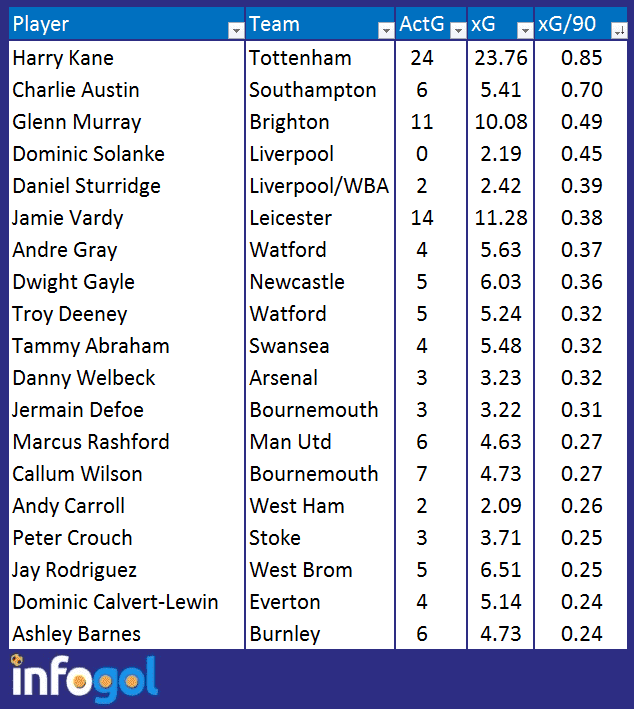 Who has been tipped for a call-up?
There have been plenty of calls for certain players to get in the squad, including Callum Wilson, Ashley Barnes, Glenn Murray and Charlie Austin.
Callum Wilson has scored seven Premier League goals for Bournemouth this term in his 1,588 minutes on the pitch. With a total of just 4.7 xG to his name, he has one of the worst xG/90 of any English striker (0.27 xG/90). It would be a surprise to see him picked.
Ashley Barnes has caught the eye over the last month thanks to scoring three in three, but his process is even worse than Wilson's. He has the lowest xG/90 (0.24), the lowest xA/90 (0.05) and the lowest xGI/90 (0.29) of any English striker who has played more than 500 minutes in the Premier League this season. He, too, was correctly overlooked.
Glenn Murray and Charlie Austin are two strikers with a reasonable shout of making an England squad, and Murray should have been in this one. The Brighton forward has the third highest xG/90, 0.49, and this is over a decent amount of games too, so he has done a lot right. His age (34) may have been the reason why he didn't make the squad, but he has been 'in-form' and deserved a call up.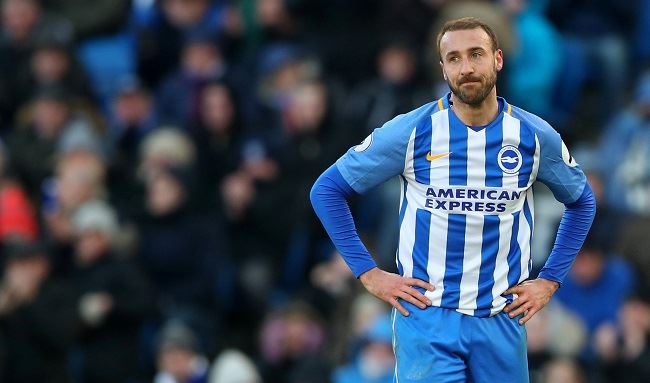 Charlie Austin has been injured for most of the season, but when he has played, his numbers have been the closest to Harry Kane's. Before his injury, he was averaging 0.7 xG/90 in a Southampton team that have struggled to create chances all season. This makes his process all the more impressive, as he is getting on the end of chances that other strikers at Southampton clearly aren't getting.
Which strikers should go to the World Cup?
In conclusion, it is fair to say that there is slim pickings when it comes to quality English forwards. Marcus Rashford and Jamie Vardy deserve their place in this latest squad, but there are big questions over Danny Welbeck's inclusion. Glenn Murray can count himself unlucky not to have been picked, as based on performances he should have been in the squad. As for the World Cup, England desperately need Harry Kane to be fit, and if Charlie Austin can get more minutes under his belt, he would be a decent selection based on his overall attacking process.
Let us know which strikers you think should be on the plane for England at the 2018 World Cup…
Join the debate on Twitter and Facebook

Recent blog entries