EFL Championship GW31 Review: Villa into second after fortunate derby win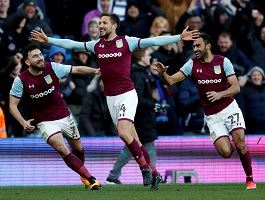 Aston Villa moved up to second with a win in the second city derby, on a weekend where there were seven draws. Infogol's Analyst reviews the main talking points, assessing the fairness of the results using expected goals.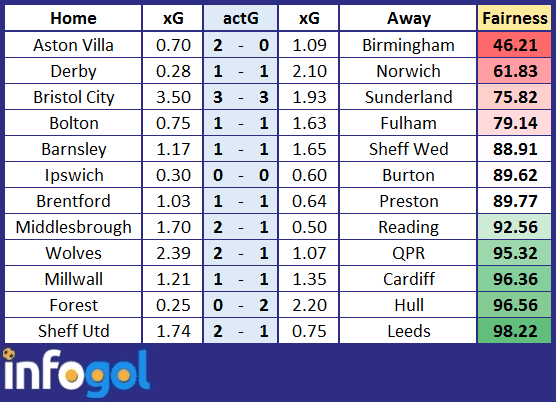 Aston Villa gained the derby spoils, beating their city rivals Birmingham 2-0 at Villa Park, but this was the weekend's most unfair result. The result didn't tell the whole story, as the game was a tight one with very few big chances – but both came for Birmingham. Aston Villa scored from two low-quality chances, something that they won't be able to sustain if their process continues at this rate. That was their seventh successive win, though, and was enough to move them into second place.
Villa replaced Derby in second place after they could only draw at home to Norwich. The expected goal totals suggest they were extremely fortunate to even get a point, as they generated just 0.3 xG, conceding 2.1 xG – with 2 penalties. The Rams extended their unbeaten run to 12, but if they keep performing like this, their run will end soon.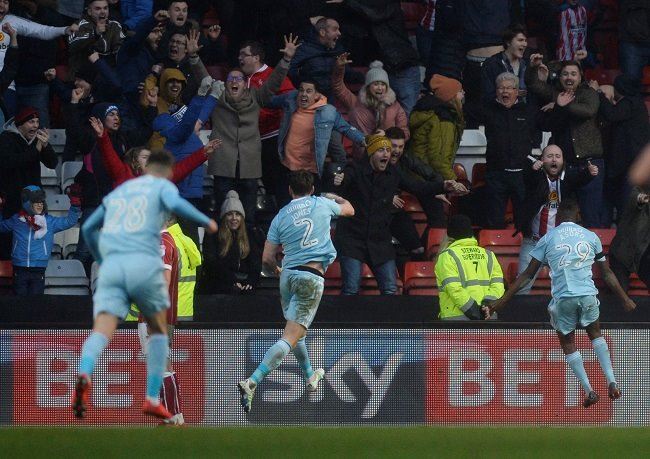 A six goal thriller between Bristol City and Sunderland ended in a share of the spoils, with the relegation threatened Black Cats coming from 3-0 down. Bristol City were impressive throughout, generating 3.5 xG, and creating big chance after big chance. Sunderland were helped back into things with an own-goal, and then equalised thanks to another own-goal, so luck was certainly on their side in the second half of this match.
The fairest result of the weekend came in Paul Heckingbottom's first game in charge of Leeds, which didn't quite go to plan as they were beaten 2-1 by Sheffield United. They once again struggled to create many chances (0.8 xG), something the new manager needs to improve. Hull were impressive against Nottingham Forest, and deserved a much needed win after generating 2.2 xG.
Recent blog entries